dba Michael F. Oyach
OpenSea.io NFT Art Project - Helps me fund new projects, new innovation, and engage talent around the globe.
My NFT Arwork Project Series: "Ag_..._Physical_Redemption!", "Captain Trips!", "Fragments?", "Get On The Bus!", "Higher Power!", "ICIS!", "ILSMT_TLF_NSLW!",
"LOV!", "Psychedelic Ape!", "Psychedelic Sam!", "Shit-Caked Facade?", "Skull and Roses!", "Surprise!", "TJIITL!", "Waifu!", "WIFTWI?", "Zealous Halloweener!"
OpenSea.io Collection (CAUTION! Some are Adult Themes)
Rarible.com Other Creators' NFTs for Sale (CAUTION! Some are Adult Themes)
Digital Strategy
Data Science, Machine Learning, Deep Learning, Artificial Intelligence, Cloud & Blockchain
Please contact us to discuss your Advanced Digital needs.
Experienced, professional, and practical consultants.

We have a proven track record of success, and over 33 years of IT experience. Over 10 years of Hadoop excellence!

Cloudera Hadoop Admin & Developer Trained
Hortonworks Hadoop, Revolution R, and Tableau
Python, Scala, Mahout, and scikit-learn
TensorFlow, Keras, Theano

Titan Graph DB and Neo4J Graph DB
Dimensional and E-R Data Modeling
Talend Big Data Enterprise

Master Data Management
Cloudera Navigator and Appfluent
All UML Architecture Diagrams

Amazon Web Services (AWS), Microsoft Azure, Google Cloud Platform (GCP)

Clients & Partners in South USA - NC, SC, GA, VA, TN.
Seeking Clients & Partners Nationwide & Globally.

Please send us an e-mail regarding your requirements.
+1 (704) 321-5794
09/16/2023
---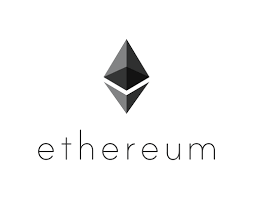 ---
dba Michael F. Oyach, Michael Oyach, Mike Oyach, Michael F. Oyach, Michael Francis Oyach, www.oyach.com, Oyach, Data Science, Machine Learning, Deep Learning, Artificial Intelligence, Cloud, Blockchain, Hadoop, Bullion, Bitcoin, BTC, Ethereum, ETH, Litecoin, LTC, Coins, Currency